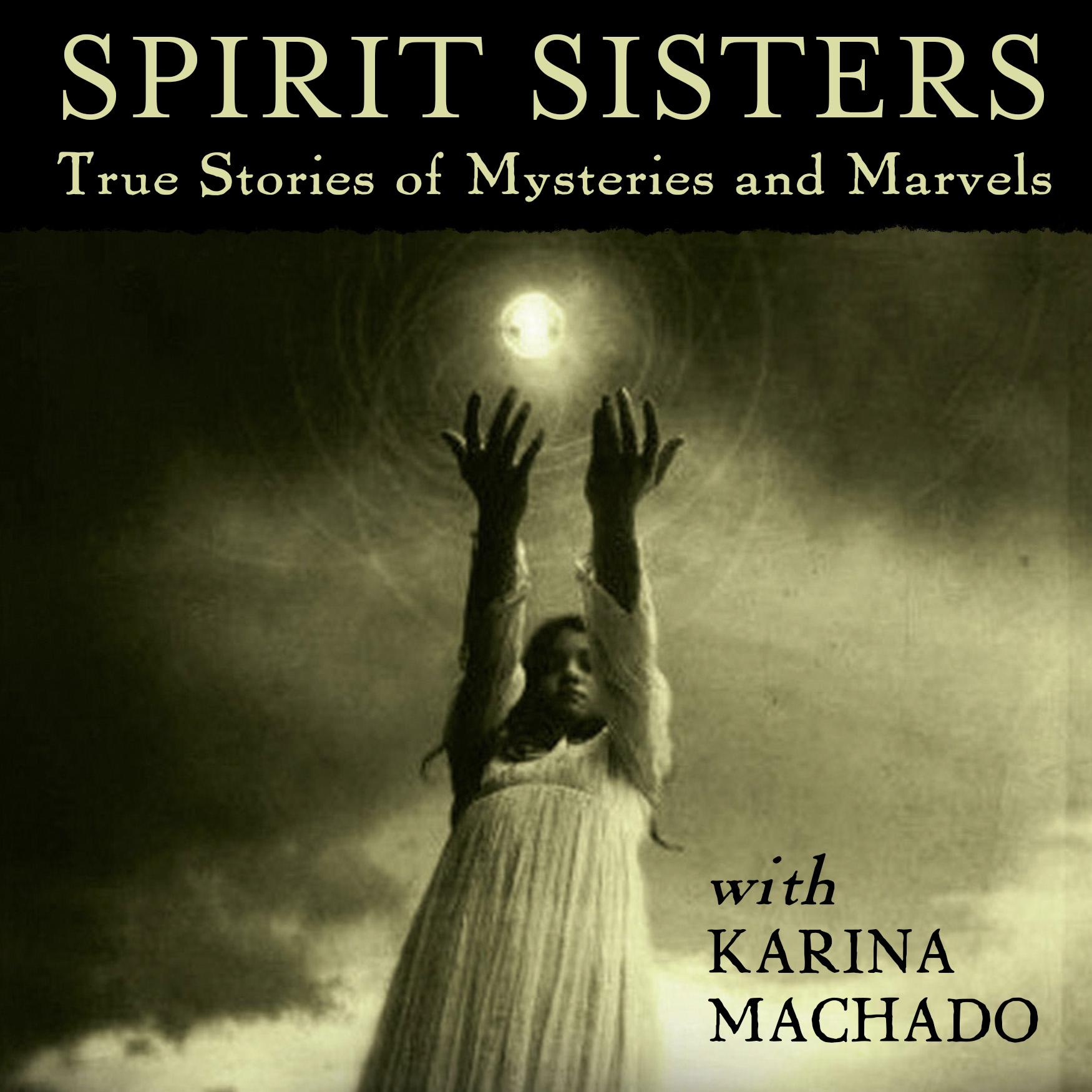 Today's episode is a beautiful reminder of our interconnectedness, of bonds that can never be broken and of the ultimate indestructibility of love.  
My guest today is Texas-based lawyer MaryAnn Jones. MaryAnn grew up in a bi-cultural family – her mum is an immigrant from Costa Rica and her dad is American with Italian, Swedish, and Anglo ancestry. MaryAnn says her mum's side "is the typical Latin family with lots of family parties where everyone dances and speaking of God and the supernatural was something that occurred in almost every conversation," which is something I personally relate to. I present that as background to the story MaryAnn is sharing with us today, which hinges a lot on how her Catholic faith anchored her in the midst of deepest grief.
MaryAnn and her husband, Timothy, are the parents of two beautiful daughters, Arya and Sapphire. Tragically, Sapphire, who struggled with depression and anxiety, passed away at the age of 19 in 2017. Today, you're going to hear MaryAnn speak very candidly about the devastating loss of Sapphire, and about how leaning on her Catholic faith sustained her during the hardest moments.
Amidst the pain, there were signs from Sapphire and amazing synchronicities, and MaryAnn talks all about these in our conversation. One moment in particular stands out: a couple of months after Sapphire's death, something happened as the family gathered in their backyard to bury their beloved dog, Sparky. What took place defies rational explanation, and to MaryAnn, this precious event was a clear message from Sapphire that not only was she well and happy, but that she had Sparky with her, safe and sound.
Keep an eye on my Facebook and Instagram pages, as I'll be posting a picture of one of these miraculous feathers, as well as gorgeous pics of Sapphire and her family. MaryAnn has also sent me a very moving video that Arya put together to honour her sister's birthday on June 15. It features Sapphire singing and is something very, very special, and I'm honoured to be able to share it with you.
Please note that this episode references self-harm and suicide. If you are struggling with your mental health, please contact Lifeline in Australia on 13 11 14, and if you're outside of Australia please do seek out support services in your area.
Enjoy my conversation with MaryAnn Jones, sharing the story of how her lovely daughter, Sapphire, returned to her family on wings of love.
Connect with Karina Machado at karinamachado.com
Buy the 10th anniversary edition of Spirit Sisters as a paperback at Booktopia.
Buy the e-book of the 10th anniversary edition of Spirit Sisters at Kobo.
Buy the audio book of the original Spirit Sisters (narrated by me) at Audible.
Connect with Karina on Facebook.
Connect with Karina on Instagram.