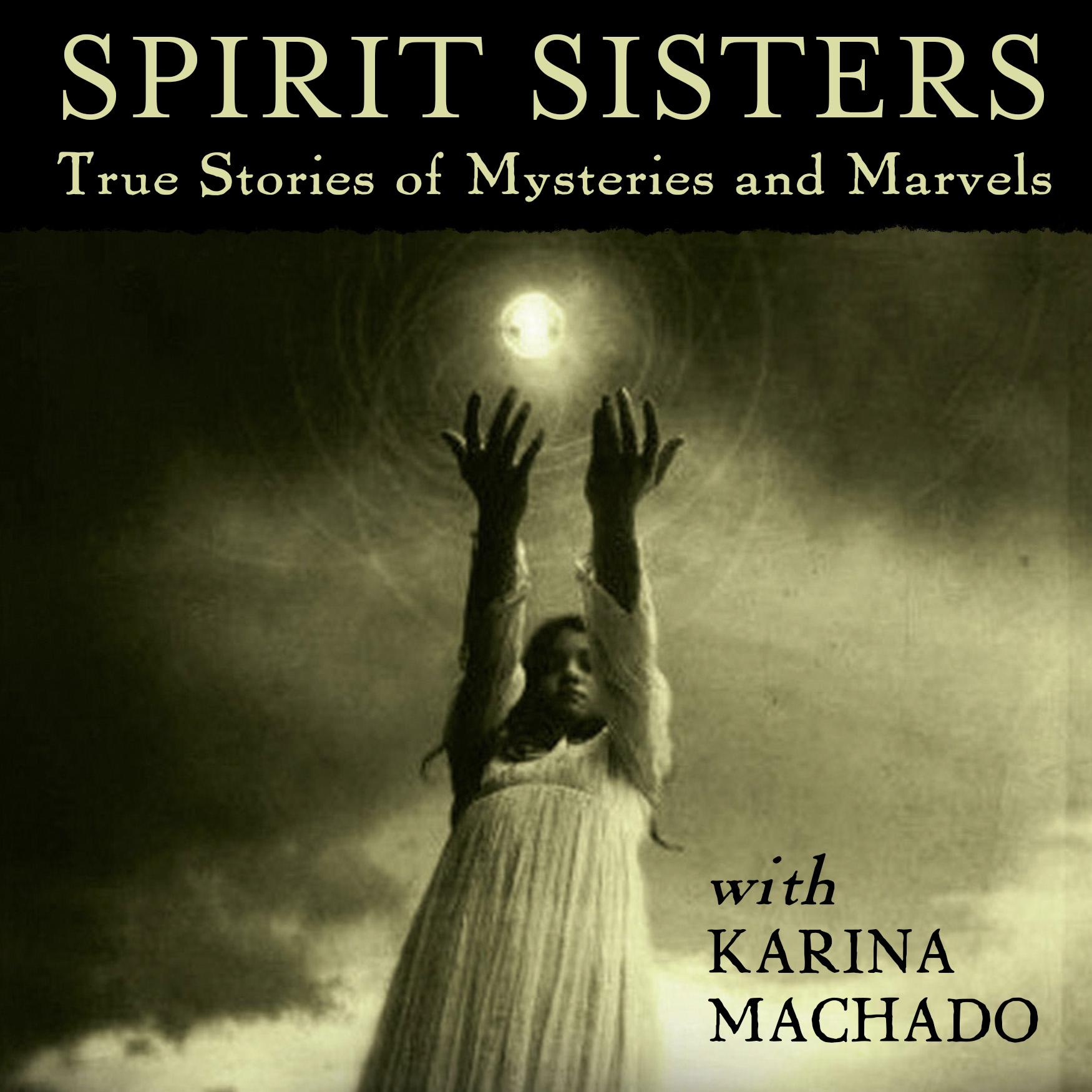 Thanks for joining me around the virtual fireside for another uplifting story.
I'm recording this intro on a full moon and eclipse. This isn't my area of expertise but I have it on good authority that this is significant, and certainly I can feel it. Individually and collectively, we are all going through so much. For me, this is a time of profound shifts and a reckoning. I wonder how many of you can relate to that?
I feel very guided through this by various disincarnate loving beings, including my ancestors. I'm feeling the calling to write a new book very intensely. While I'm very drawn to fiction, there are also non-fiction ideas brewing around the topics and stories we discuss on the Spirit Sisters podcast.
I was prodded to share this with you today because I know that so many of you will relate to the pull to do something that truly honours your soul. Tell me about it, I'd love to hear. I actually had to discard two earlier versions of this intro because it didn't say what my heart wanted to say. 
None of this is to say that I'm going to turn away from the podcast, but I hope that you can be patient with me as I navigate this terrain. I know how much these stories mean to you all so I'll keep putting them out there and growing this lovely community. You all feel like family to me and I treasure the words you write to me about how the episodes lift your heart when little else will. So thank you.
Now that I've shared that, and speaking of heart-lifting stories, let me tell you about today's episode. My guest is Paula Lenz.
Paula had a truly extraordinary spiritual experience in 1983, days after her beloved brother Donnie died in an accident. Amazingly enough, her out of body experience happened while she was driving his car. While her spirit was reunited with Donnie, her body safely steered the car to its destination. Fascinating.
In our conversation today, Paula shares in detail about her spiritually transformative experience, about the blissful wonder of hanging out in the "oneness" with her beloved Donnie, and and the many ways he continues to reach out to her.
She also offers a message for anyone who's grieving someone they love, and she tells us about the technique she's created called M.I.S.T, MIST, which stands for Meld Into Spirit Technique, a simple way, she says, to enable our connection with the world beyond our physical senses.
There's a lot more, of course. Enjoy my conversation with Paula Lenz. And if you love Spirit Sisters, please subscribe, rate and review the show. It helps others to find their way to these stories and that, after all, it's what it's all about.
Connect with Paula at https://paulalenz.wixsite.com/paulalenz
Click here for Paula's free M.I.S.T technique - Meld Into Spirit
Connect with Karina Machado at karinamachado.com
Buy the 10th anniversary edition of Spirit Sisters as a paperback at Booktopia.
Buy the e-book of the 10th anniversary edition of Spirit Sisters at Kobo.
Buy the audio book of the original Spirit Sisters (narrated by me) at Audible.
Connect with Karina on Facebook.
Connect with Karina on Instagram.
Theme music: Mysterious by MusicPond, from Audio Jungle
I acknowledge the Dharawal people who are the Traditional Custodians of the land of Sutherland Shire, in NSW, Australia, where I live and record Spirit Sisters, and I recognise their continuing connection to lands, waters and community. I pay respect to Aboriginal and Torres Strait Islander cultures; and to Elders past, present and emerging.